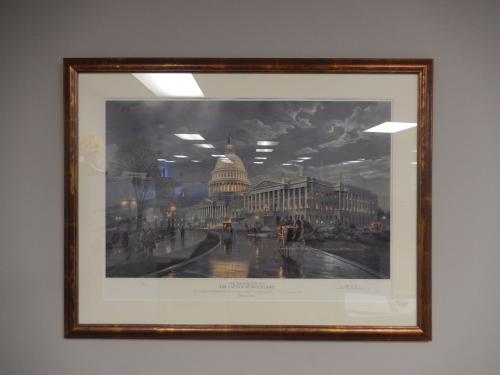 This piece shows the Capitol Building at night. Under the artwork it reads "old Washington, D.C. The capital by moonlight.
The east front of the capital building during a night session of congress on a winter's evening in 1905."
The edition number, the title and the artist's signature are written under the artwork along with an additional signature and the year that it was created (1995) on the bottom right corner.
This is signed print 382/2000.
Inventory Number
0018.2021 (0025.12035.H.1)
Dimensions
H 22 ½ " W 32 ½ "
Frame Dimensions
H 32" W 41 ½ "