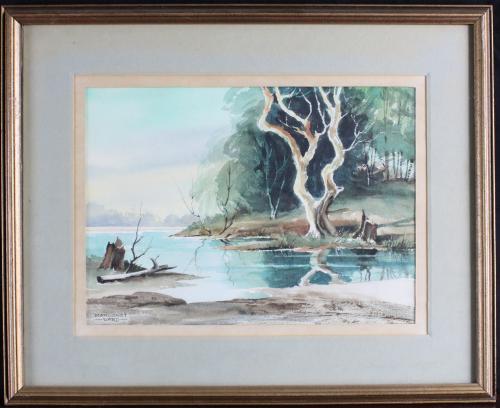 This is an original watercolor piece that shows a river with a forest off to the side. The artist's signature is on the bottom left corner.
There are some minor scratches on the frame.
Art Size:10 ½ "x14 ½ "; Frame Size:17 ½ "x21 ½ "
Location: Buffalo
Asset Number:0302.2017
Inventory Number
302.2017
Artist Name
Margaret Ward
Frame Dimensions
17 ½" x 21 ½"