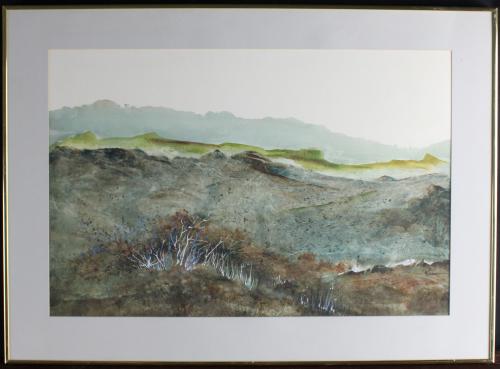 This is a mixed media nature piece that features a landscape in the foreground and mountains and hills in the background. The artist's signature is on the bottom right corner.
There are some minor scratches on the frame.
Inventory Number
180.2017
Artist Name
Harriet Bingham Thayer
Frame Dimensions
26" x 36"