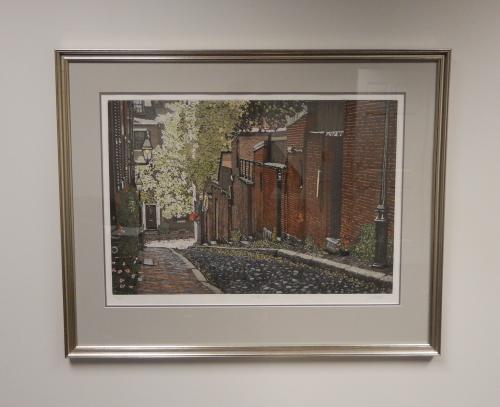 This piece shows a view of an alley. It has street lamps, brick buildings, potted plants, vines and a cobblestone street.
The title, edition number and the artist's signature are written under the artwork.
This is signed print 17/400.
Inventory Number
0063.2021 (0015.2006.O.3)
Artist Name
John Collette
Frame Dimensions
27 1/2" x 34 1/2"