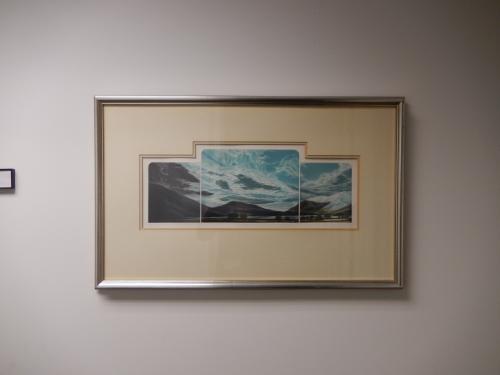 This piece shows mountaintops and treetops under a cloudy sky along with a lake to the right.
The edition number, title, the year that it was created (1993) and the artist's signature are written under the artwork.
This is signed print 94/175.
Condition Notes:
There are a few minor scratches on the frame.
Inventory Number
0053.2021 (0015.2038.H.1)
Artist Name
Susan E. Jameson
Frame Dimensions
20" x 32'