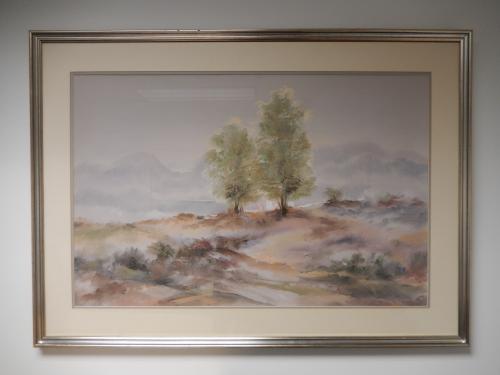 This is an original landscape painting that shows two large trees on a hill with a house behind them.
The artist's signature is written on the bottom right corner.
Condition Notes:
There are a few small scratches on the frame.
Inventory Number
0064.2021 (0015.2008.O.1)
Frame Dimensions
31 1/2" x 44"