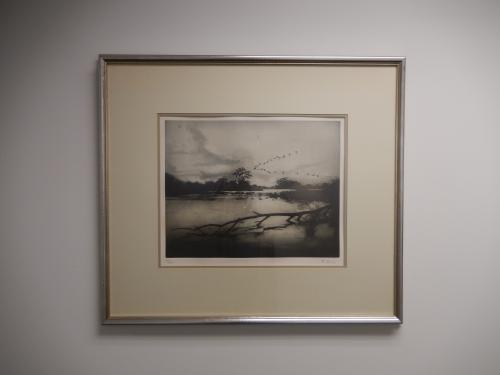 This is a black and white nature piece that shows a river. There is a flock of birds flying over the water and a tree branch across it in the foreground along with some woods in the background.
The edition number and the artist's signature are written under the artwork. This is signed print 115/150.
Condition Notes:
There are a few scratches on the frame and a mark on the glass.
Inventory Number
0046.2021 (0015.2018.H.1)
Frame Dimensions
29" x 32 1/2"