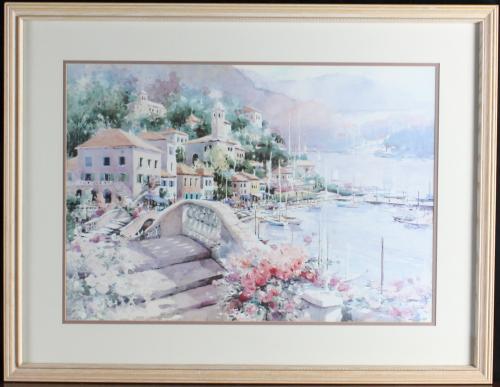 Seaside Village and Docks
This print shows a village by the sea. There are numerous boats by the dock and mountains in the background. The artist's signature is shown on the bottom right corner.
This piece is in excellent condition.
Inventory Number
297.2017
Artist Name
Marilyn Simandle
Frame Dimensions
27" x 35"