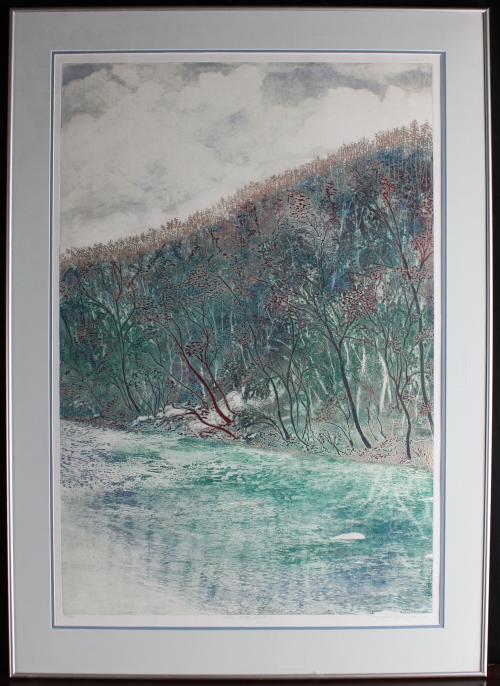 This is a nature piece that shows a river lined by a forest and hills. The edition number, title, and artist's signature are written under the artwork. This is signed print 91/200.
There are some minor dents in the frame.
Inventory Number
231.2017
Artist Name
Leila Kipert Yarbrough
Frame Dimensions
44" x 31"