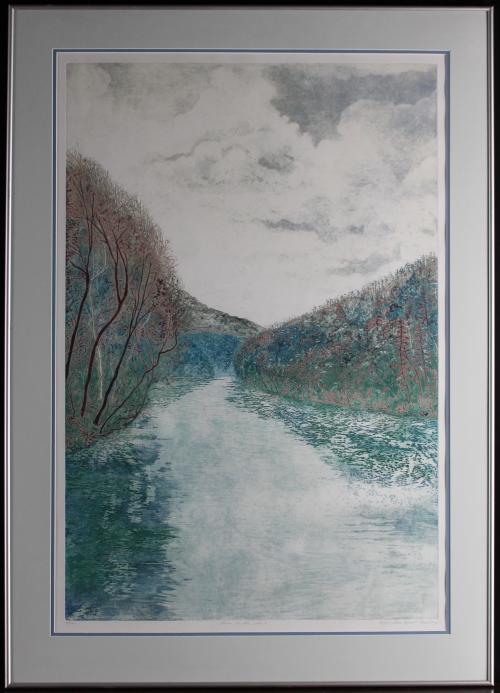 This is a nature piece that gives a linear view of a river that leads to a sea. There are trees and plants on either side, ripples in the water, and reflections of the trees in the water. The edition number, the title, the year it was created (1987), and the artist's signature are written under the work. This is signed print 91/200.
There are some minor dents in the frame.
Inventory Number
232.2017
Artist Name
Leila Kipert Yarbrough
Frame Dimensions
44" x 31"