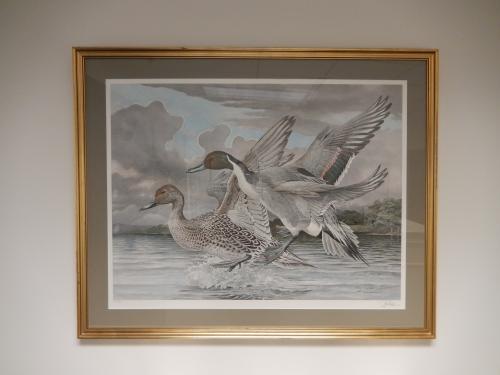 This piece shows two ducks landing into a lake. There are mountains in the background on the left and the shore is on the right.
The edition number, title, the year that it was created (1982) and the artist's signature are written under the artwork. This is signed print 350/750.
Condition Notes:
There are a few minor dents in the frame.
Inventory Number
0059.2021 (0015.2205.H.1)
Frame Dimensions
34" x 42"