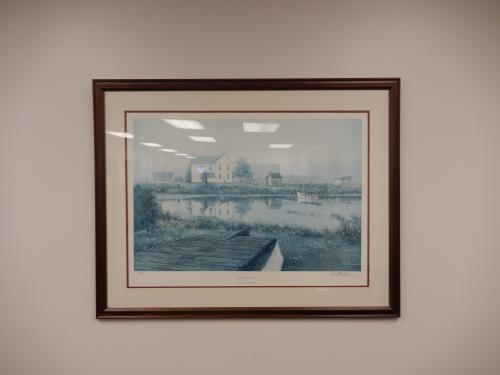 This piece shows a dock and a house across the river in the background with a small boat by the edge. There are also power lines, trees and bushes around the water.
The year that it was made (1983), the edition number, the title and the artist's signature are written under the artwork.
This is signed print 405/2000.
Condition Notes:
There are some scuffs on the glass and a crack in the bottom left corner of the frame.
Inventory Number
0023.2021 (0025.13101.H.1)
Frame Dimensions
H 31 ½" W 40"