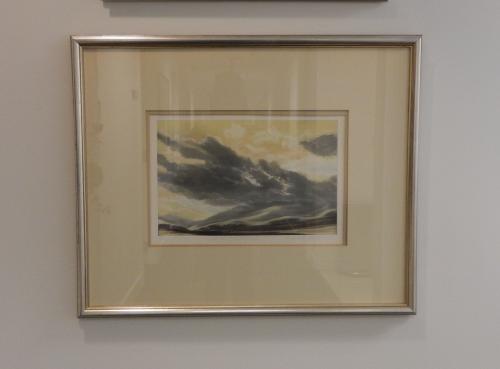 This is a nature piece that is mainly taken up by a yellow sky covered in dark clouds with a landscape in the foreground.
The edition number, title, the year it was created (1984) and the artist's signature are written under the artwork. This is signed print 10/150.
Inventory Number
0045.2021 (0015.2017.H.2)
Artist Name
Susan E. Jameson
Frame Dimensions
23" x 28"