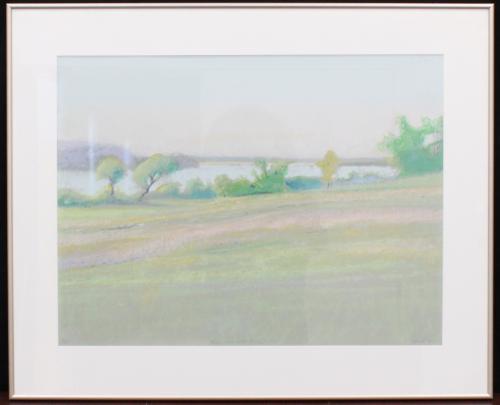 Evening Glow in the Hudson
This is a landscape piece that includes a river in the background. The river is lined with trees and there are hints of pink and purple throughout the landscape. The title, edition number, and the artist's signature are written under the artwork. This is signed print 17/75.
There are some minor scratches on the frame.
Inventory Number
213.2017
Artist Name
Illegible Signature
Frame Dimensions
26" x 32"