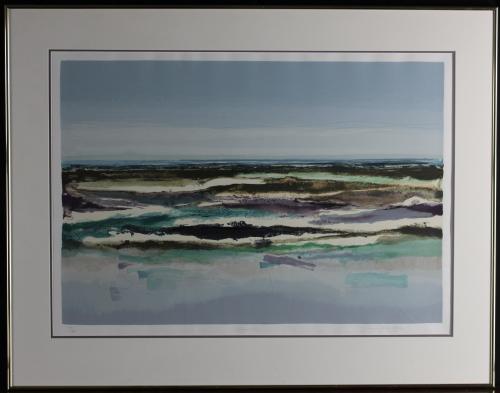 This is an abstract nature piece that features layers of purple, blue, green and brown. The title, edition number, and the artist's signature are written under the artwork. This is signed print 124/300.
There are some scratches on the frame and glass.
Inventory Number
246.2017
Artist Name
Joanne Miller Rafferty
Frame Dimensions
32" x 41"