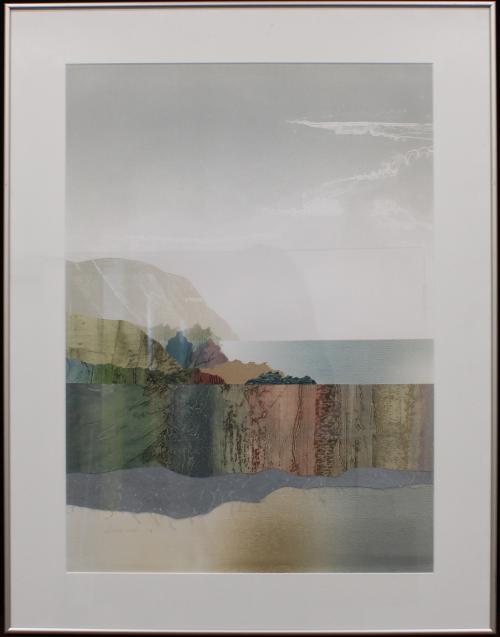 This is an abstract nature, mixed media piece that shows a beach scene. It also features a group of trees and mountains in the background. The title is written on the bottom left corner.
There are some minor scuffs on the frame.
Inventory Number
214.2017
Artist Name
Elizabeth King Durand
Frame Dimensions
36" x 28"