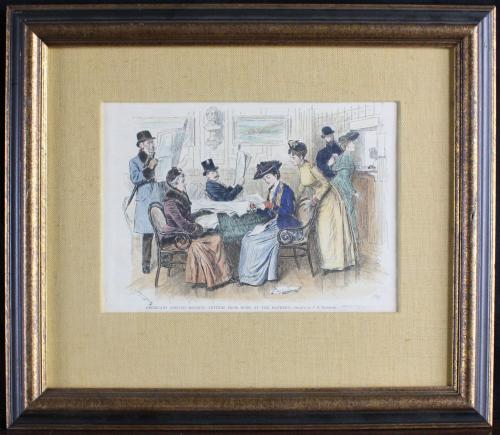 Americans Abroad-Reading Letters from Home at the Bankers
This piece shows a group of finely dressed Americans reading letters while abroad. The artist's signature is written on the bottom left corner and the year 1891 is written on the bottom right corner.
There are some scratches on the frame.
Inventory Number
321.2017
Artist Name
C.S. Reinhart
Frame Dimensions
14" x 17"